Hello and greetings from Charlottesville!  It has been quite a few months since I last wrote, and I am doing great down in the new digs and in my new home with my wife.  In fact, here's some photos below of it.  I've been meaning to reach out for a while, but home owning and getting established musically in a new city is a lot of work!  But now that I've been down here almost seven months I am starting to feel more settled in and at home.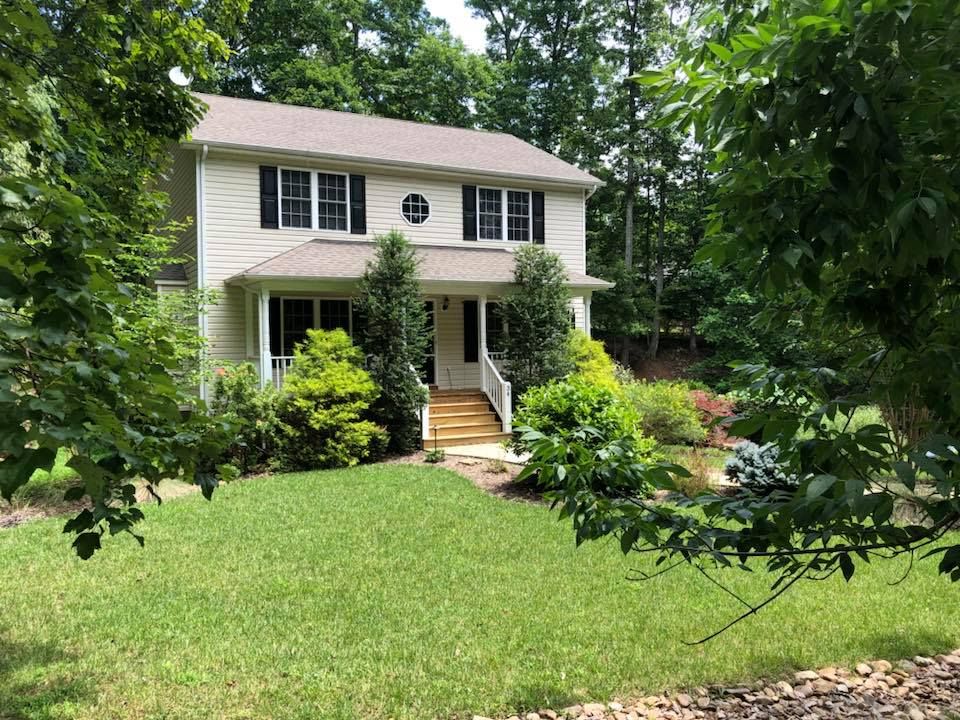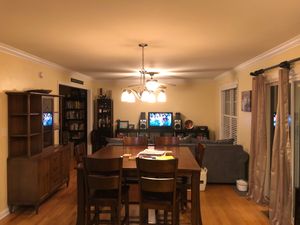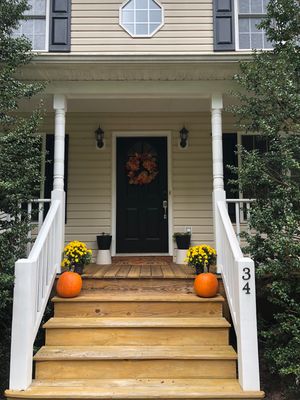 Living in Charlottesville 
We decided a while ago to move out of the DC area for many reasons.  Too expensive, too much traffic, the rat race, many people being too selfish at times, and the list goes on.  We had been coming down to Charlottesville ever since my wife's parents retired down here in 2012 and each time we visited, it grew on us until we decided it was the right place for us. 
Of course, you never fully know the ins and outs of a new town until you start trying to live in it yourself.  All in all though, we really love living in this area.  There's virtually no traffic, we have a great downtown and can be in the mountains and nature in minutes, plenty of arts and culture, and people are some of the kindest humans we've met, helpful in so many ways.  Oh and it's much more affordable than DC.  I often laugh at the prices of things down here because it seems like a steal. 
Overall, Charlottesville is peaceful, laid back and a comfort after being in DC for 13 years.  I'll be honest, I don't miss the DC area at all--and I am still playing music up there, but now that the stresses of living there are non-existent, the quality of life is making me feel that being here was one of the best things I've done in a while. 
Music in Charlottesville 
Another in and out I'm still observing and learning about is the music scene here.  It is rich with talent.  It is collaborative.  And every musician I've met has been very welcoming and helpful, asking nothing in return.  It's a great scene that excites me. 
It is taking some time with a mixed bag of results in establishing myself and FarAway down here  There is definitely some different musical styles: blue grass, more country and jam bands--none of which we do.  However there is folk and some rock splashed in.  But all of it is taking time to convince venues and places that I'm a professional musician and worth a chance.  Many have opened their doors and given things a try and every time they are impressed and have myself or FarAway back.  Others haven't been as responsive, but I'm doing my best to be patient and let things come as they may from my efforts. 
Fellow musicians here are like most people here, very nice and welcoming.  They are so welcoming that many invite us up on stage at their shows and after hearing us have offered to help us get into places.  I even got asked to join a folk group, The Working Effective, within a couple months of living here! 
The greatest part of playing in this area is that audiences are respectful and actively listen.  I'll give an example.  There is a Monday night open mic that I've frequented.  Usually open mics are where new comers get their start, but this one has at least half the participants are pro's from the scene.  But what astonished me was that non-musician people came to listen and not only would they listen, they would turn their chairs around and at times if a table was talking to loud, shush the table to be quiet.  I never saw this in DC, or very rarely, and am used to most people chattering through my shows and even big touring groups shows too.  It's made it a lot easier to connect with people around what I do as an artist.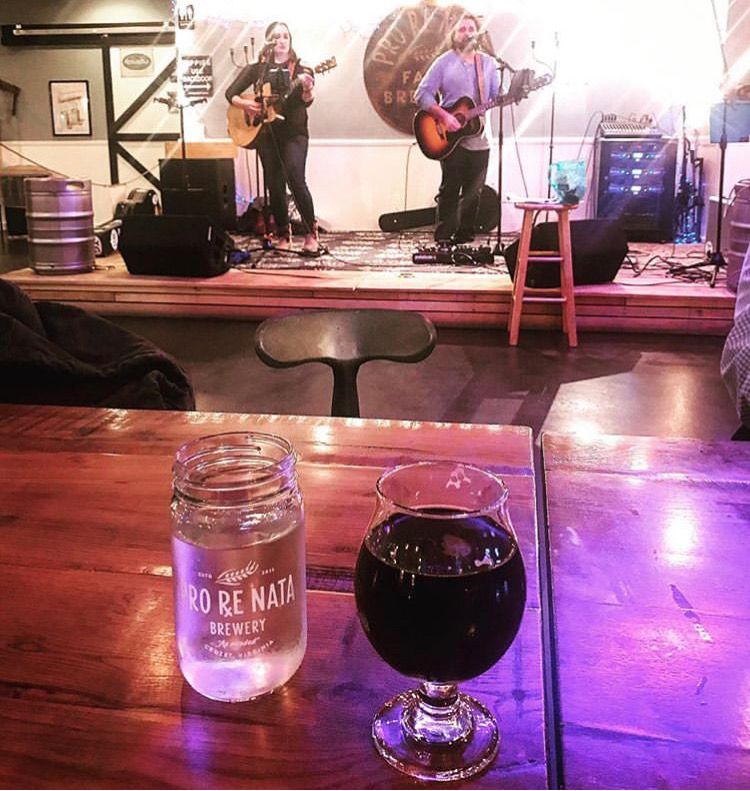 FarAway at Pro Re Nata Brewery in Crozet, VA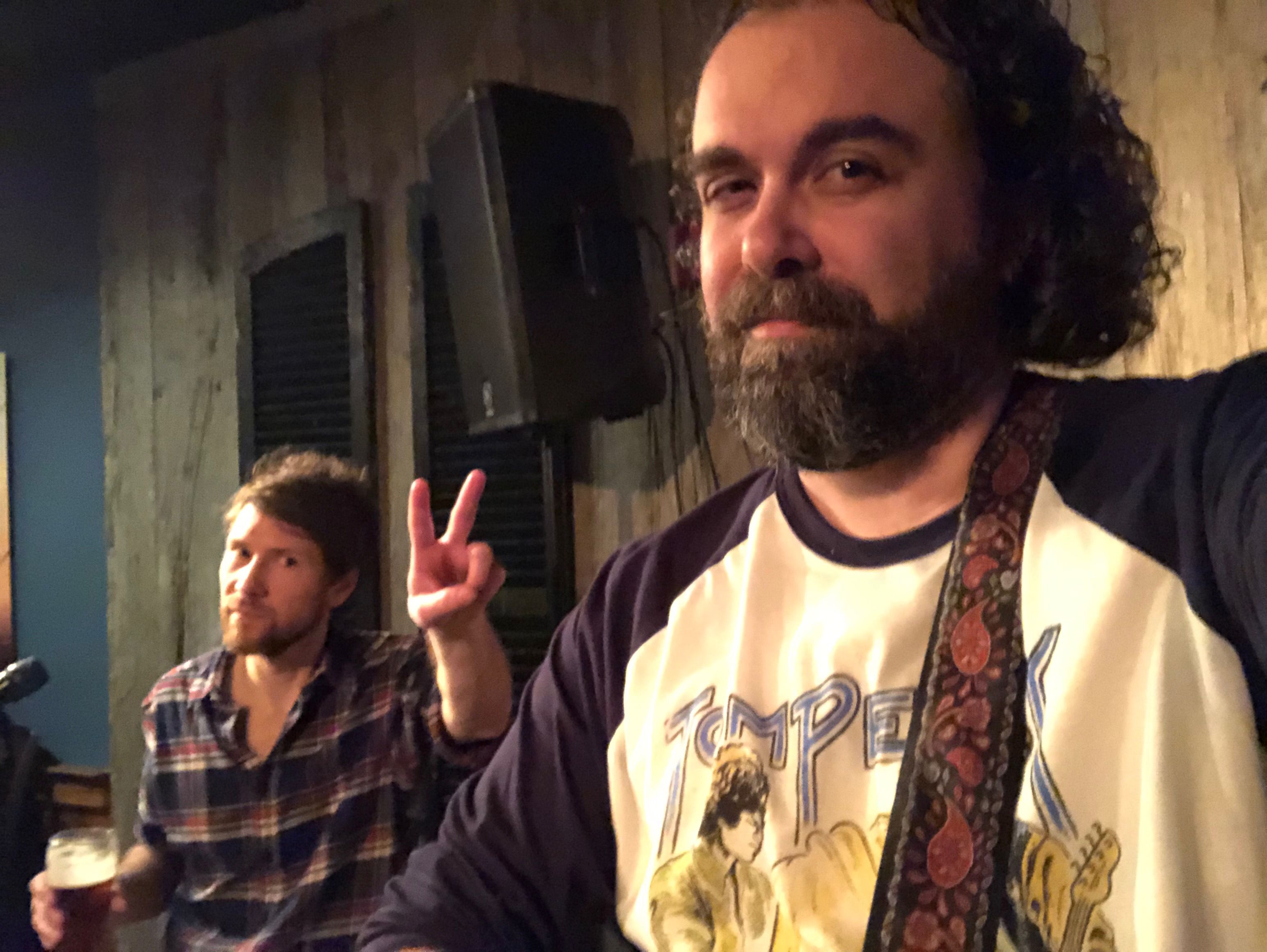 Me and Justin Storer, who is the songwriter for The Working Effective. 
I Am STILL PLAYING in DC 
While my personal goal is to become more established here in Charlottesville (and in Richmond, but that's another story), I have still been playing up in DC and Northern VA since moving.  For one, I still feel connected to the area since my original musical roots are there.  I still enjoy playing certain spots.  And also it's only 2.5 hours away, so it's not hard for me to go up there for a weekend and play.  So don't think for a moment that I've turned my back on the area! 
2019 Plans 
Now with the new year upon us, my brain is filled with ideas and plans.  Some are going to happen while others are ideas that I hope I have time to make happen.  But I thought I'd share a few of them. 
One thing I'm going to be doing this spring is to add a new career to my life: training to become a yoga teacher.  I don't share much publicly about yoga, but I have practiced for 7 years and in the last two years deepened how often I was doing it.  Yoga has helped me mentally, physically and spiritually with my life and was one of the main things I give credit to in helping me immensely when I went through the roughest part of my life in 2011 after my friend's death.  I came to the conclusion over a year ago that teaching would allow me to give back what I've received.  So this April and May, I'm taking a month off to get trained.  Once done, I'll be looking into teaching classes down here. 
I'm also working on starting a new band.  A fairly established veteran musician approached my wife and I about doing a new band that he was interested in forming.  We have much in common musically with this person and it's a matter of finding the right additional members to become a part of this.  Look for an announcement whenever we put it together! 
I'll also be attempting to start some things in the music community here that existed in DC but don't seem to here.  Songwriting groups, collaboratively themed concerts, and perhaps people giving workshops to learn more about how to be a professional musician. 
There's a lot more that will be happening in my life besides those things in 2019 and I will make the newsletter a more regular thing like I used to.  Time has a way of getting away from you!  I hope all is well in your life and with what you're up to.  If you're ever in Charlottesville give a holler and as I'm getting used to saying now, "Y'ALL" take care and I appreciate you. 
Much love, 
Brian